Welcome to Exeter Pediatric Dentistry & Orthodontics
Children's Dentistry and Orthodontics under one roof
Our caring specialists and staff in the Exeter office are part of Portsmouth Pediatric Dentistry, the seacoast's most experienced group of children's dentists.  We trained at Boston Children's Hospital, Yale, Harvard, Columbia and Oregon and are comfortable treating children from birth to age twenty one and everything in between. 
Come by for a visit and our team will introduce your children to the world of dentistry with a positive and friendly approach that is time tested and kid and parent approved.  We offer all aspects of dental care for children from cleanings and sealants to braces and Invisalign.  
Schedule an Appointment
Your Child's First Visit
According to both the American Academy of Pediatric Dentistry and Pediatricians, you should bring your child in for their first visit by age one or when their first tooth erupts, whichever comes first.  
This allows us to establish a proper oral care routine early that will help ensure a lifetime of great smiles. Our Exeter team is fun and interactive, and we use the "Tell, Show, Do" method during all dental appointments. 
This means we use kid-friendly terms and examples to first tell and show your child how we're keeping their smile healthy before actually doing anything. Our goal is to create a dental home where children and parents feel comfortable and are excited to return every six months.
Meet The Team

We are actually "dental specialists" and trained for 2-3 years after dental school in pediatric dentistry or orthodontics.
Our Pediatric Dentists and Orthodontists trained at the country's best specialty programs and have years of real life clinical experience behind every decision they make.
We are in fact the most experienced specialty practice on the seacoast with both male and female doctors and one fantastic staff supporting all of us.
Our orthodontists and pediatric dentists also work together to make sure your child has the best smile at every step of their development.
Team work works!


Learn About Our Services
When it comes to children's dental health, our team provides families with comprehensive care. We offer pediatric dentistry, orthodontics and adult dentistry in a caring and open practice setting.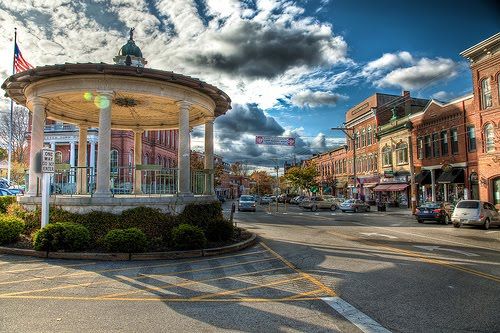 Exeter, NH
40 Portsmouth Ave
Exeter, NH 03833
603-778-0400
Patient Registration
We have prepared a secure online form for your registration